Ray Arsenault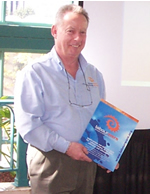 Ray Arsenault is a Partner and one of our two lead Labour Consultants.  After 30+ years with the Canadian Union of Public Employees (CUPE), Ray retired in May 1999 in order to establish his own consulting firm.
Ray's extensive experience in the labour movement has proven vital in providing  comprehensive services regarding all aspects of labour relations.
He has presented well over 200 arbitration cases during his career, participated in countless numbers of negotiations, conciliation and mediation sessions.